Smart Office Lighting Solution
In today's increasingly connected world and big trend of 5G+Iot,for new & existing commercial buildings, it request to be leaner, faster, smarter, better for people's experience. Based on C-Lux intelligent control technology,our system combines smart luminaries with smart buildings, all with the promise of new opportunities to redefine smart lighting by making it so intuitive and simple,intelligent.


Wireless Commercial Lighting Solution:  simple, stable,wireless control, easy to install.That can be installed in a single space even an entire building and be ideal for any indoor applications.it can reduce energy consumption and enhance occupant convenience.
What Do Smart Office Lighting System Bring Us ?

Control Flexible
Easy to change the logic of lighting control via PC &Mobile app& local switch. C-Lux smart lighting system is in tune with the needs of your requirements. Flexible control methods: local switch or smart APP or remote control and or computer web. When one luminaries is triggered, luminaries in this group are reacted.
Lighting By Human-Centered
Contribution to LEED and BREEAM certification.Energy efficient,environmentally friendly and comfortable
Lighting isn't just illumination. It's a powerful philosophy that supports well-being, comfort, and productivity. C-Lux smart wireless lighting system approaches to human-centered lighting, focusing on the human experience with different working time and different working space.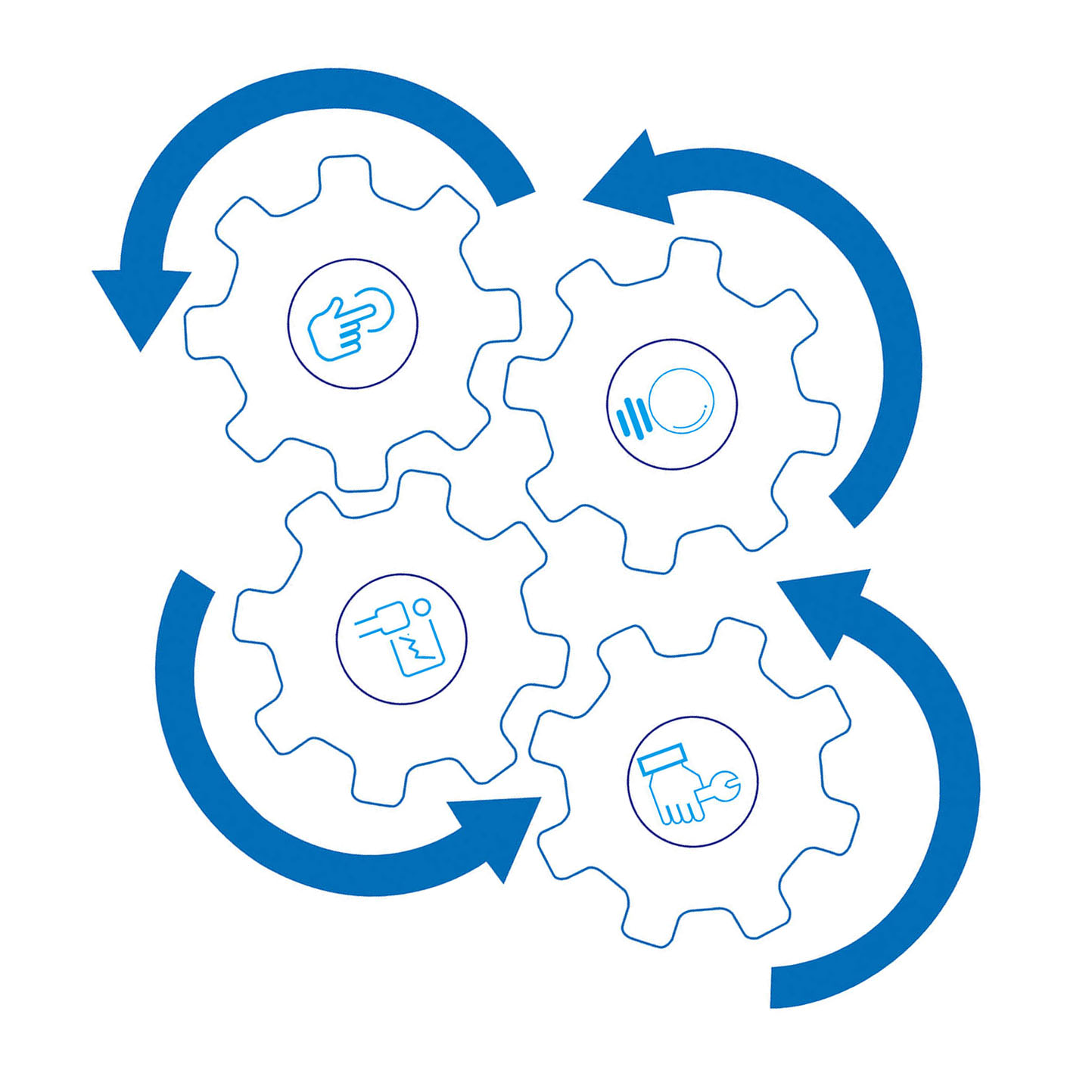 Up to 60 % savings in lighting costs and Return on investment within 3 years.
Compared with traditional high energy-consuming incandescent lamps or fluorescent luminaries, C-Lux smart lighting solution is designed to meet with today's energy saving demands. It can be used in new construction or retrofit situations.In our operation system, it can show what power consumed and what powered saved daily,weekly,monthly.
Efficiency Improvement and safety
Easy to install and fix:C-Lux smart commercial lighting system avoids the need to run wiring and conduit through multiple walls and ceilings. Preset lighting layout and luminaries' parameters, reducing on-site installation time and cost.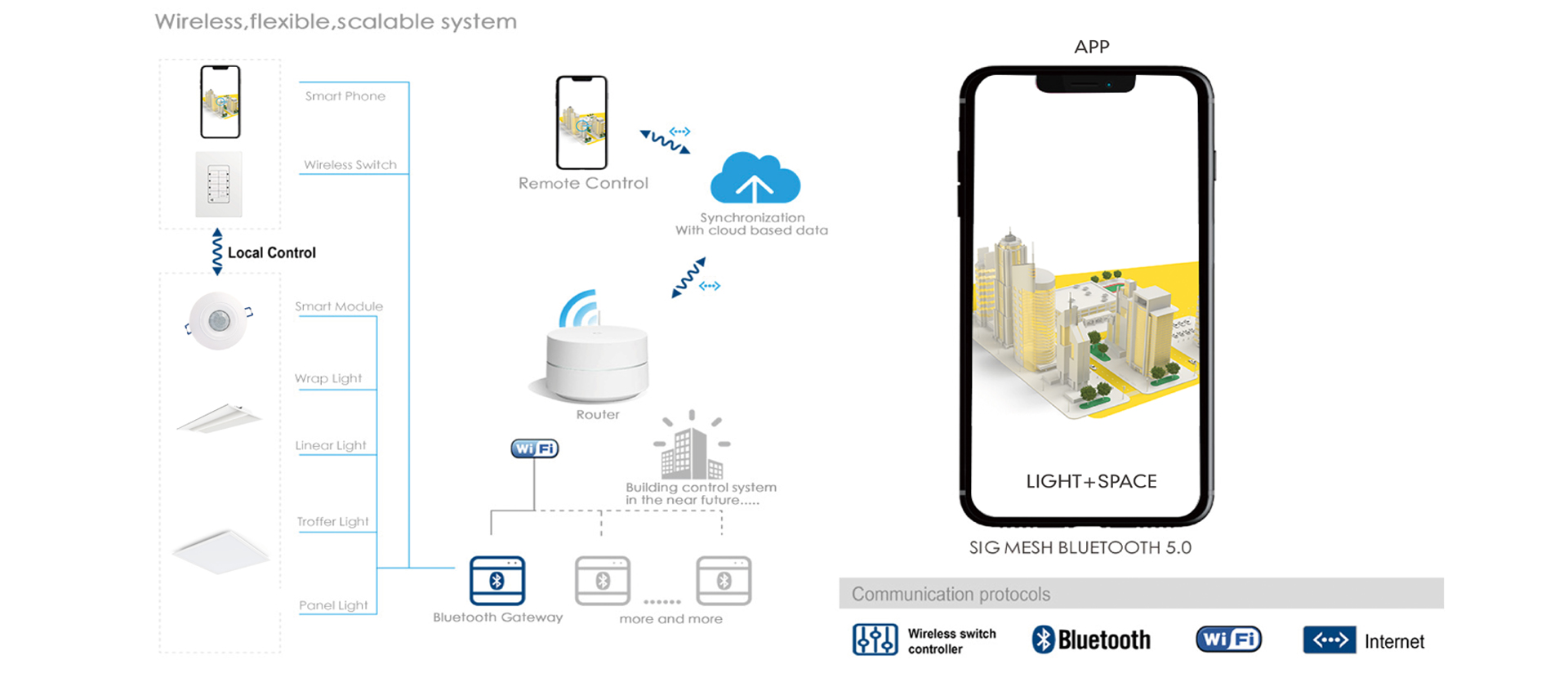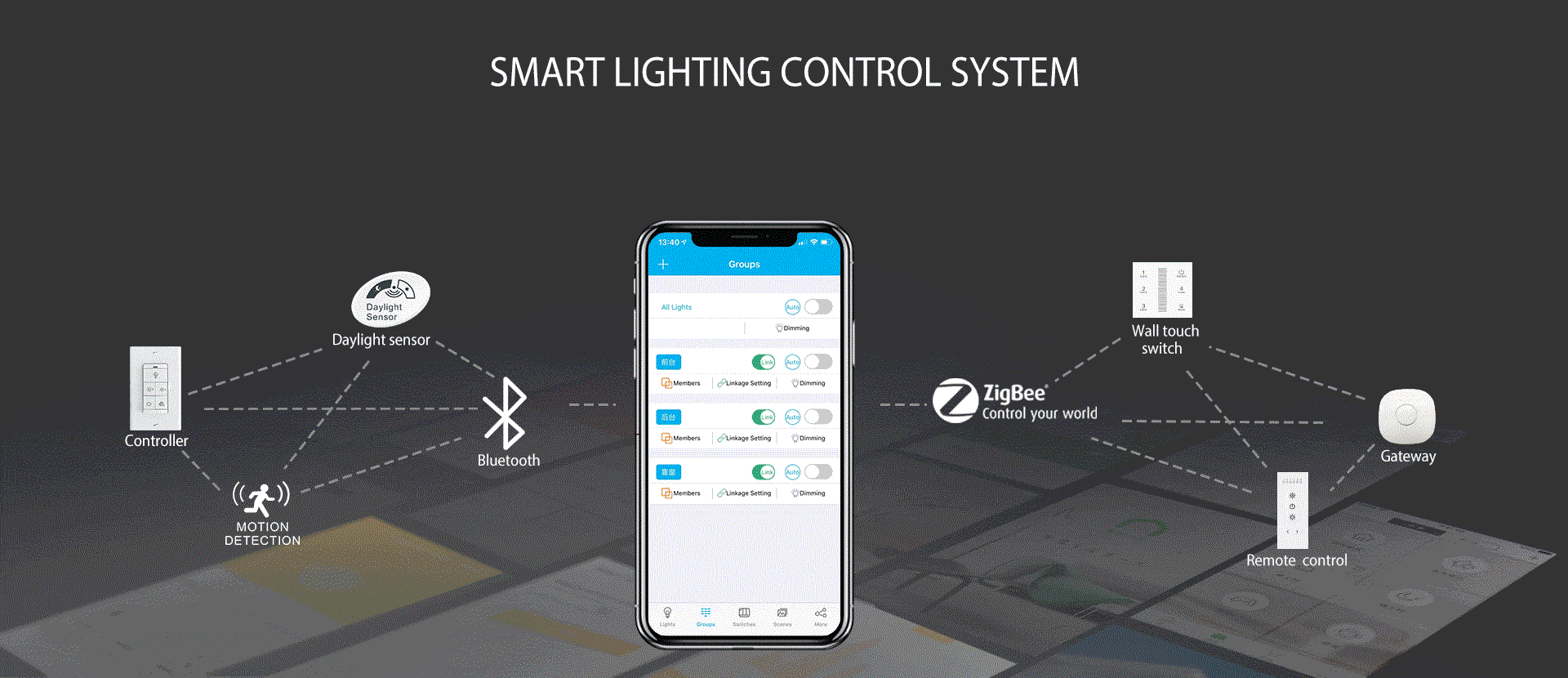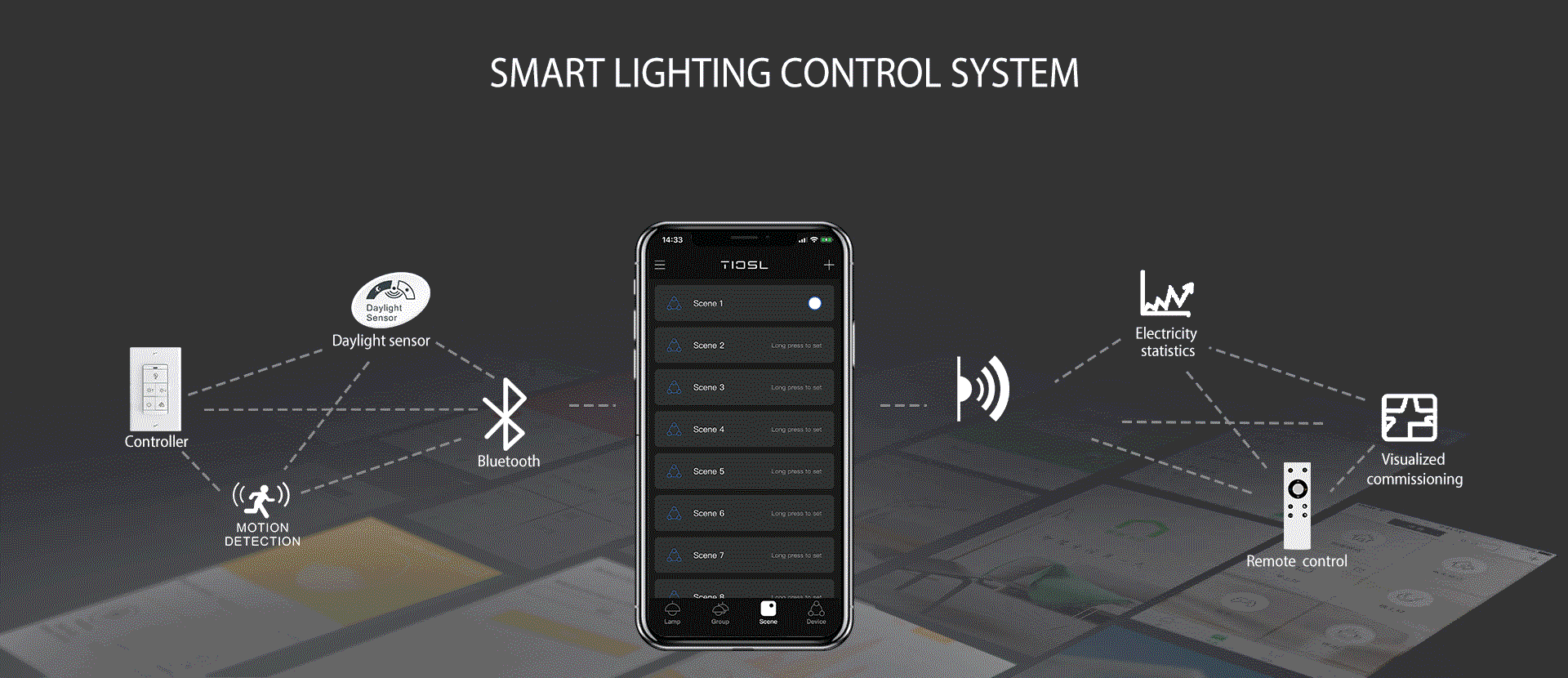 Smart Office lighting Feature and function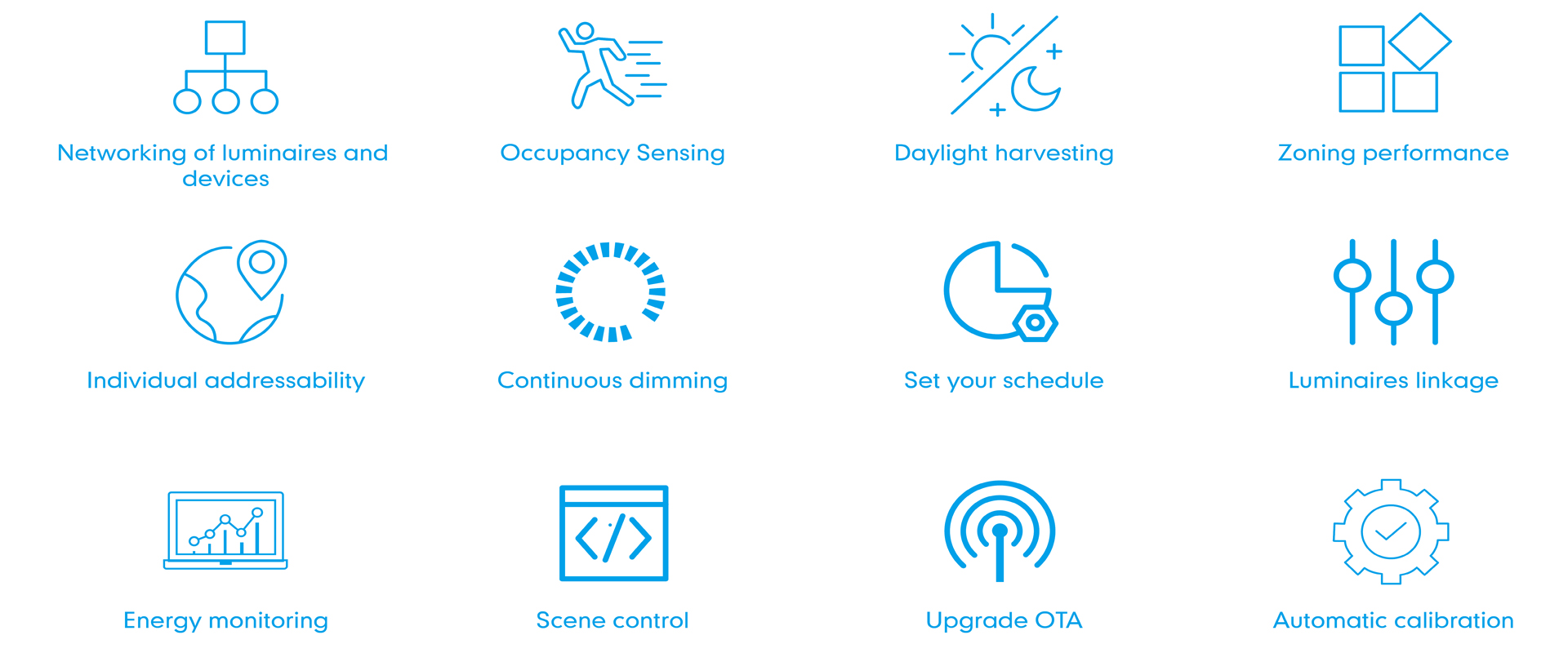 Smart office lighting system layout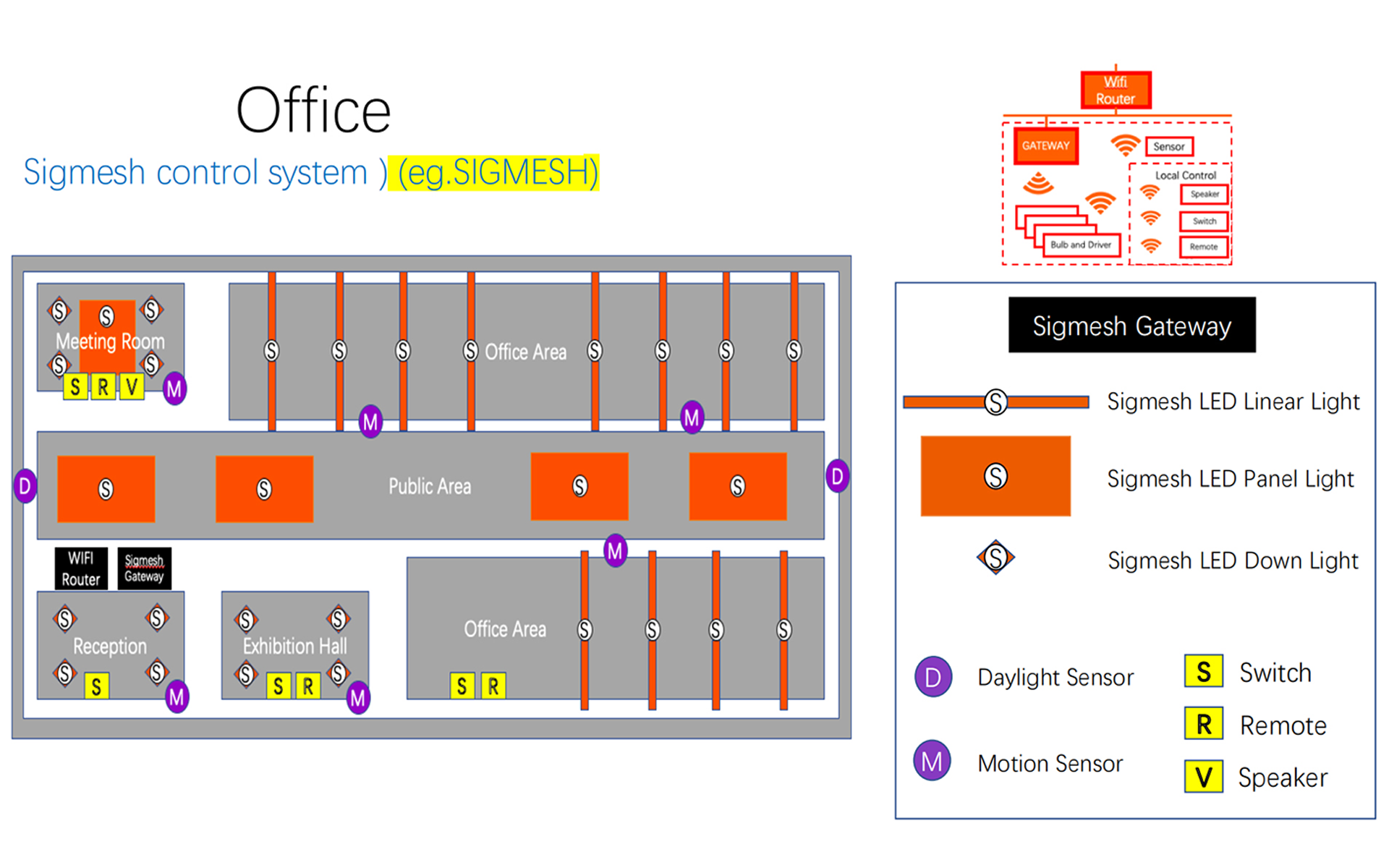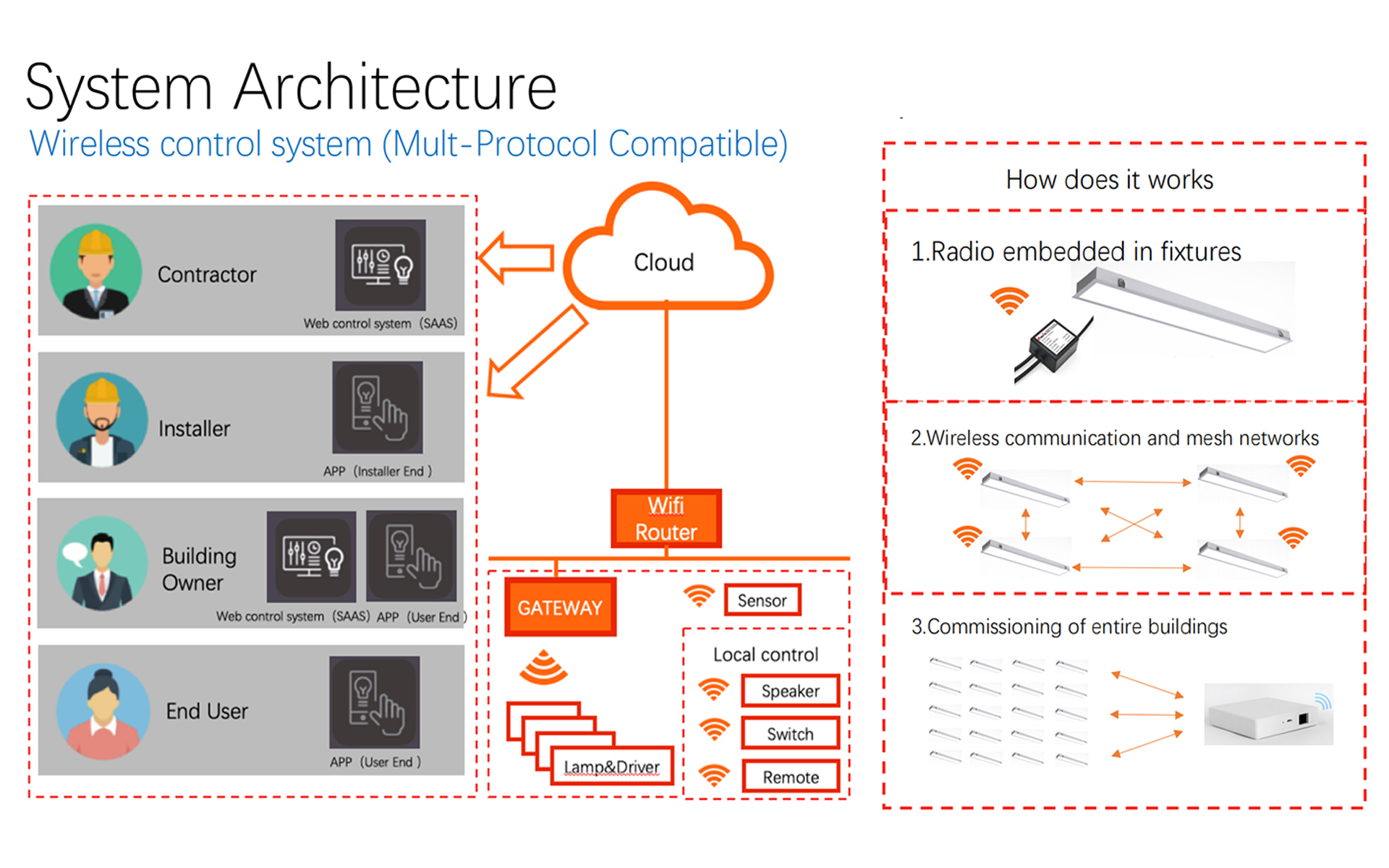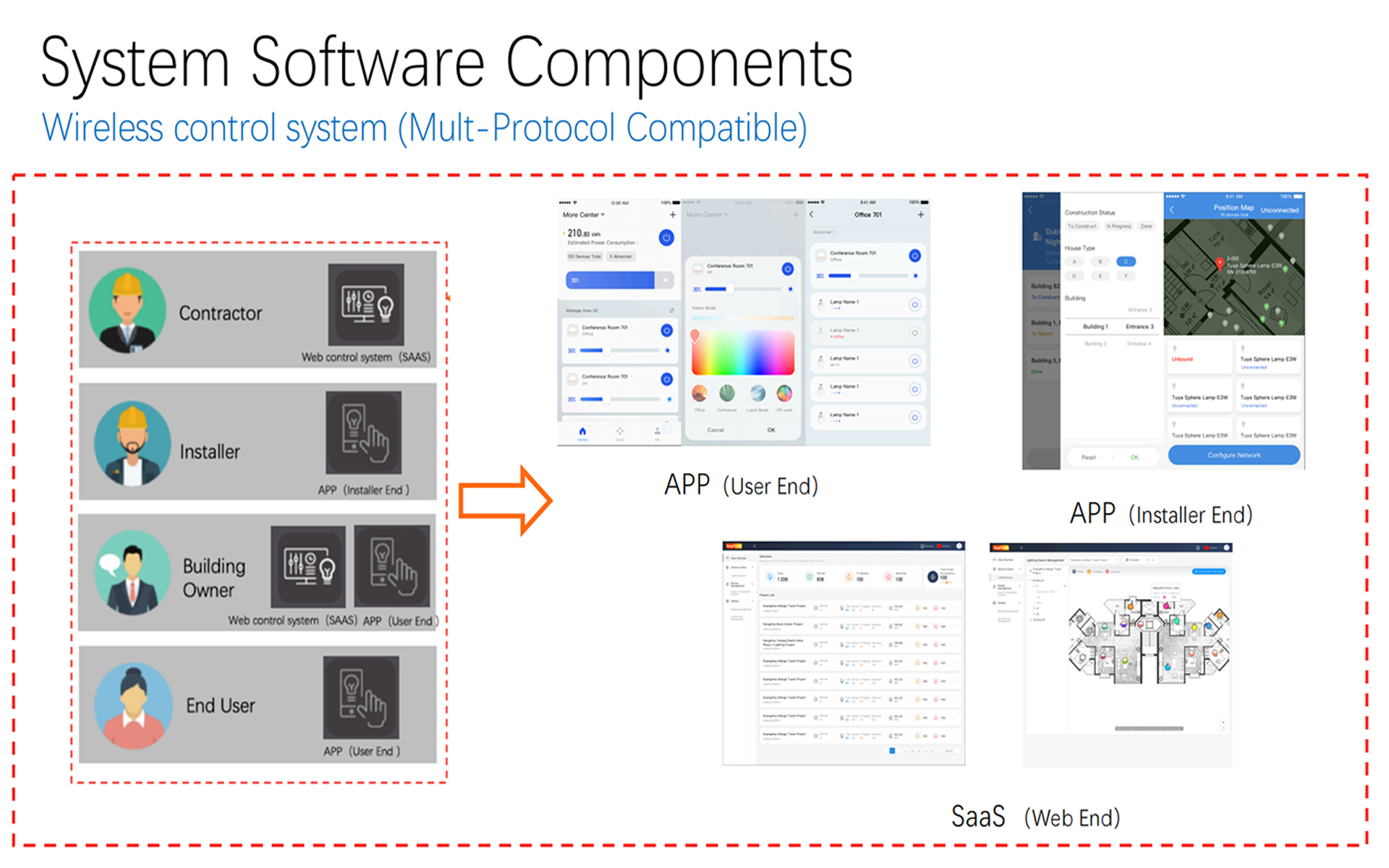 Product Portfolio
With a wide series of products including LED luminaries, sensors, local switch, and smart power supply, C-Lux provides the flexibility to select the products you want and handle any on-site challenges with ease. Please visit detail